Welcome to the St Mary's Catholic Primary School Concord website.  
It is my great privilege to be appointed to the role of principal at St Mary's Catholic Primary School Concord.  I am inspired by the strong sense of community and commitment to excellence in learning that exists in our school.  
I believe that positive relationships make all the difference to thriving Catholic communities.   I am committed to forming joyous and meaningful connections at St Mary's with each of our students, teachers and parents in my first year as principal.  By developing a deep understanding of the culture and practices of our school, I hope to work collaboratively to build upon our existing strengths and plan for a future where St Mary's is the primary school of choice for families in Concord.  Our best assets are our students and our success is defined by the confident way in which they are able to articulate their learning and love for their school.
The dedicated staff at St Mary's are passionate about knowing each learner and sharing their expertise to inspire your child to develop their full potential spiritually, academically, socially, creatively and physically.  We recognise that children learn at different rates and in different ways. Therefore we take a student-centred approach to learning, providing differentiated, relevant and meaningful opportunities for students to thrive across all curriculum areas.  May your child experience joy, discovery, challenge and a love of lifelong learning when they attend our school.
We're all in this together! Paramount to achieving success for our students is our commitment to working in partnership with parents for your child's education and wellbeing.  Strong home-school partnerships reinforce high expectations, motivating and encouraging students in their faith and learning. 
After the restrictions of the last two years, it is an absolute joy to have parents actively involved in school life once again.  We have a highly motivated and active P&F whose contributions greatly enhance our community and benefit our students.  I strongly encourage parents and caregivers to get involved in all aspects of school life – faith, learning, sport, outreach, fundraising – there's something for everyone..
Our Sydney Catholic Schools theme for this year is:  
Don't Hold Back. Share the good news of joy.
Inspired by our patron saint, Mary our Mother, in our mission to Open Minds, Open Hearts and Open Hands, we are blessed to witness the joy that comes to life through faith, learning and positive relationships. I hope this is evident throughout our website and on your visit to St Mary's.  
I invite all prospective parents and students to make an appointment to visit our school.  Please contact the school office for all enquiries. I'm sure you'll be pleasantly surprised by what you find when you step inside our beautiful school. 
Ms Elizabeth Pisano
Principal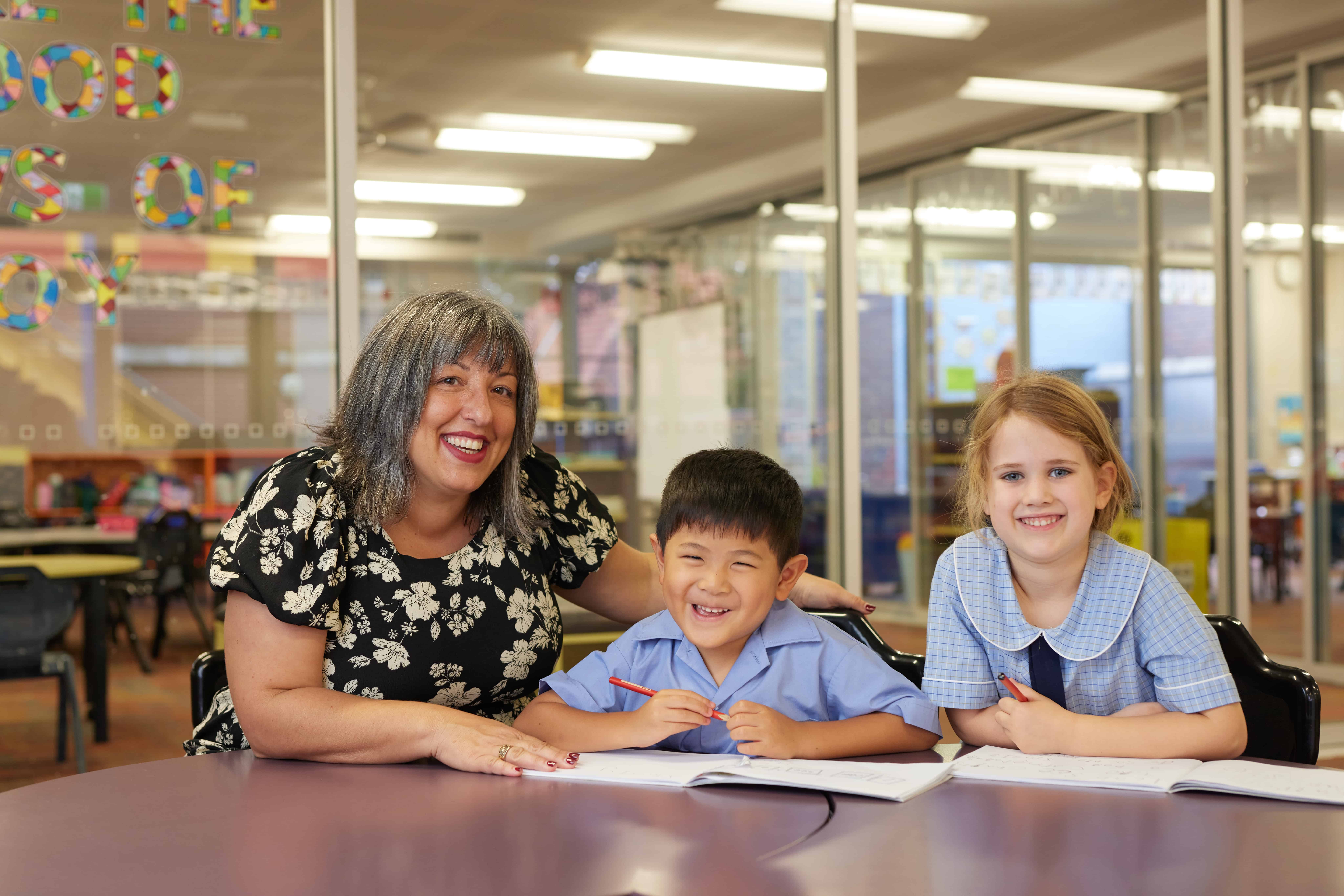 Proudly Part of the Community of Sydney Catholic Schools
Our school is part of a system of over 150 low-fee Catholic schools in the Sydney Archdiocese.
Sydney Catholic Schools are thriving Catholic communities that ignite a love of Christ through excellent teaching and learning to empower students to reach their full potential.