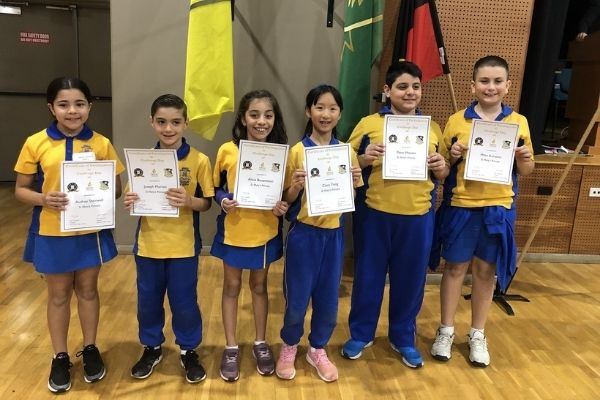 Through Term One and Term 2, eight students from years 5 and 6 have been learning all about problem solving, teamwork and creative thinking in preparation for the Da Vinci Decathlon.
The DaVinci Decathlon is an academic competition designed to challenge and stimulate the minds of school students.
Students compete in teams of eight across 10 disciplines: engineering, mathematics and chess, code breaking, art and poetry, science, English, ideation, creative producers, cartography and legacy. It is designed for our highly able and gifted students across different disciplines to use their skills with others and present their new ideas – all within time constraints.
Our students worked very hard and although they did not win anything they placed 2nd overall out of 100 schools in Art and Poetry and 7th in Science. This is an amazing result for our school and our students should be congratulated for the amazing thinking, team work and effort they put into the day.