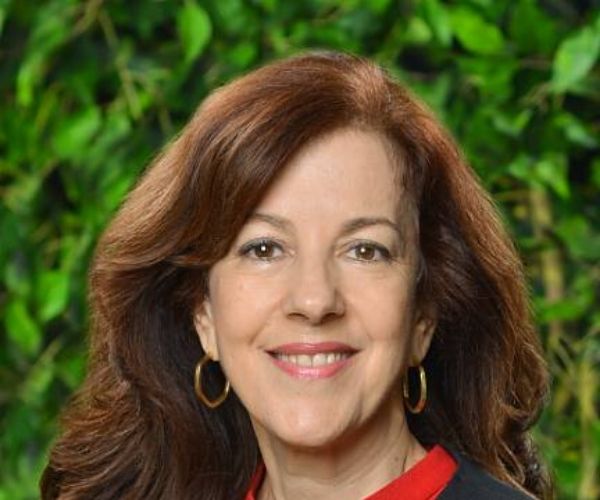 Ms Anna Marsella
Principal
Personal message: The aesthetics of education and learning is an art form that shapes the head, heart, spirit and body of each student to make a difference in the world. This education of the whole child is what inspires Anna.
Anna endeavours to create the conditions that empower, engage and inspire the school community to reach their full potential through finding our school a place of friendship, joy, discovery, challenge and learning. In partnership with the parish and school community, we create an environment that fosters gospel values modelled in the person of Christ. It is Anna's intention that our students know and understand that they are loved by God.
Mutual respect and co-operation between home and school are recognised as essential to school life and in enhancing the learning outcomes for the students and the wellbeing of the school. This is Anna's personal mission.
Statement on area of responsibility: The principal is responsible for modelling the Catholic faith in action and for leading the school community to live out its vision and mission focussed on quality faith, educational and wellbeing experiences for all students. The principal is responsible for the effective leadership, management and strategic direction of the school.
Professional experience: Anna has held the position of principal for 20 years in three school settings across Sydney Catholic Schools. During this time, Anna has held the position of School Consultant, therefore has systems leadership experience as well as school. She brings a broad range of teaching and leadership experience and expertise in the role of principal. With her recent qualification in Coaching Psychology, Anna utilises coaching practice and mentoring skills to develop the capacity of teachers and the leadership team to enhance teaching and learning opportunities.
Qualifications
Diploma of Primary Teaching – Australian Catholic University
Bachelor of Education – Australian Catholic University
Masters of Educational Leadership – University of NSW
Workplace Counselling for Reflective Leaders – CEO Sydney
TESOL K-12 – Australian Catholic University
Certificate in Gifted Education – University of NSW
Graduate Certificate in Coaching Psychology – Sydney University
Professional interests: Anna has an interest in positive psychology coaching practices in fostering the wellbeing of individuals to achieve their peak performance. She is always inspired how educational coaching conversations in teaching and learning bring about solution focus and conditions for effective learning. The students and their needs are at the centre of our professional conversations.